Ibis' Go Green Initiatives
A Process That Continues to Evolve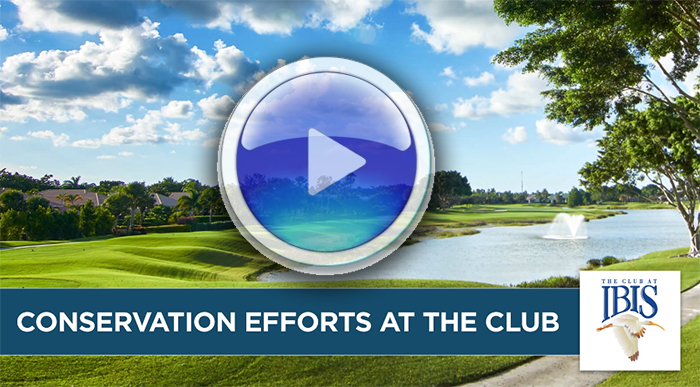 With Ibis sitting on some of the most beautiful natural landscape in south Florida, it's easy to see why protecting the environment is worth the effort. The Club has been steadily taking steps to be greener and reduce our environmental impact.
What We Have Already Implemented
In 2016 the Club embarked on an aggressive endeavor to reduce the total waste produced at the Club by 90 percent, which required some dramatic changes to what was already a successful Recycling Program. To accomplish the 90 percent go-green initiatives, we made significant changes:
Bye-Bye Styrofoam, Hello Complete Recycling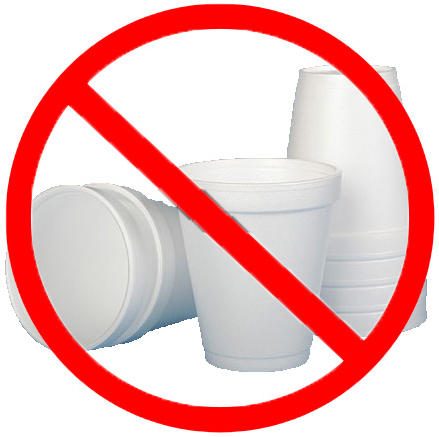 First, we eliminated styrofoam cups throughout the Club and we implemented a single-stream recycling compactor. At one point, the Club was purchasing roughly 500 cases of styrofoam cups per year, with 1,000 cups per case that averaged 500,000 cups annually. Converting to clear plastic, a recyclable product, allowed us to accomplish the first phase of single-stream recycling.
The single-stream recycling compactor is a system in which all paper, plastic, metals, and other containers are mixed in one container, rather than being sorted by staff into separate containers. With single-stream, both the collection and processing systems are designed to handle this fully-comingled mixture of recyclables. Every trash bin on Club property is disposed of into the compactor. Every time a Member, a guest, or staff throws something into a trash bin on Club property, they are sending it to be recycled.

Turning Kitchen Waste into Reusable H20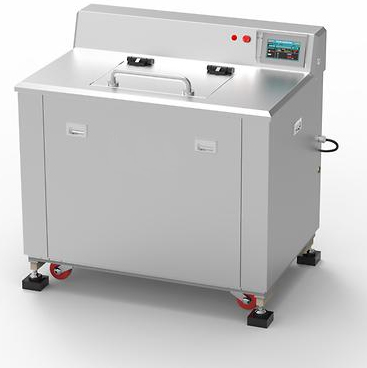 The second phase is where the magic happens; we installed a Liquid Food Composter, also known as a "digester," in the main kitchen at the Clubhouse and one at the Bistro to eliminate all wet kitchen food waste. The digester is an environmentally-friendly food disposal alternative. It works by converting food waste into grey water, which can be safely disposed into the municipal sewer systems. It is then carried to your local wastewater treatment facilities where it will be recovered. It reduces our ecological footprint and also saves money due to less trash pick-up. From November to May we serve over 1,700 meals per day and during the winter holidays, we serve 26,000 meals over a 10 day period.

Would You Like Lemon With That?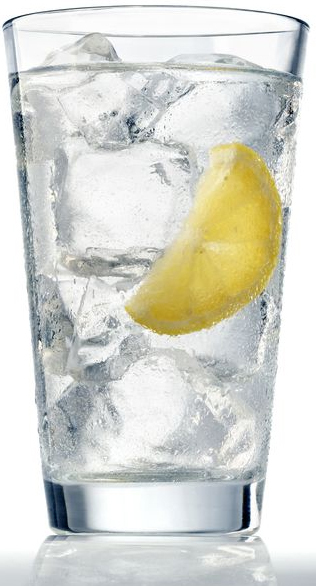 Every day at each of Ibis' dining venues, water glasses were automatically filled and placed on tables, and unfortunately, many unused water glasses were emptied down the drain when diners left. This was a great opportunity to reduce and nearly eliminate that water waste. This simple change has a much greater impact than may initially be apparent. When a water glass was filled and not used, the water was not only emptied down the drain, but also had to be cleaned and dried, using even more water and electricity. When dining at the Club, please feel free to ask your server for a glass of water, as many as you want to drink, however staff no longer prefill water glasses.
May I Please Have A Straw?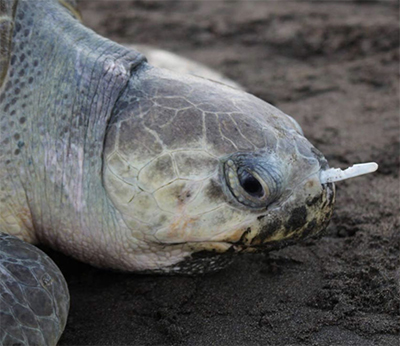 Straws have been at the forefront of many environmental studies as they are ending up in the ocean harming marine life. If desired, please ask your server for a straw.

We've upgraded our paper straws!
The new Eco-Products PLA straws are renewable and compostable straws made from PLA, a plant-based plastic. Polylactic acid (PLA) or "corn plastic" is made with 100% renewable resources, BPI certified compostable, and ASTM standards for composability.

Also, you may purchase reusable stainless steal straws from the Golf Shop. These reusable straws come with a carrying case so you may have an environmentally friendly straw anywhere you go.
Stay Hydrated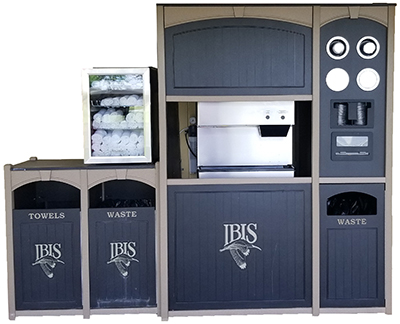 It's hot outside, especially when you're on the golf course for a long period of time. It's important to us that Members and guests stay hydrated. Additional hydration stations have been installed on each golf course. Each machine dispenses cold, filtered water and ice and is maintained on a regular basis. Be sure to take advantage of these stations and refill your preferred insulated tumbler often.

On average we were distributing 250,000 water bottles on the golf courses each year. These hydration stations are a significant step forward to lessen our ecological footprint by allowing us to reduce the number of plastic water bottles on the golf courses.

Don't worry, cold towels are still available for your use.

Tennis Ball Recycling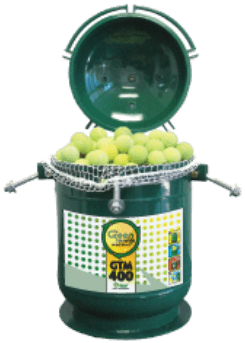 Tennis ball recycling receptacles have been placed around the courts. We encourage Members to discard their gently-used tennis balls into these receptacles, instead of the trash. Balls are recycled in our ReBounce machine and donated to local area charities and/or reused in other areas such as the ball machines and ball hoppers. Once the balls are completely used, they are donated to area schools where they are used under chairs to prevent scratches on the floors.
Opt-In to Electronic Special Meeting Notices

The Club asks Members to Opt-In to receive their Special Meeting notices electronically and not by paper. Over half the Membership has already went digital, now it's your turn! This has saved over 18,000 sheets of paper, money in postage, and lots of envelopes! Any Member who hasn't yet opted-in may do so on the Member website at any time.

Thank You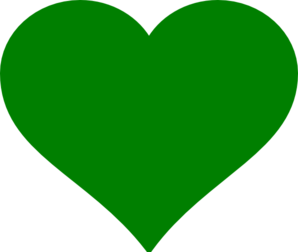 As you can see, Ibis does a great job of being environmentally friendly, and you, the Member, are a large part of that success. With the Clubs' green initiatives and your support, Ibis continues to lessen our ecological footprint in an ongoing effort to protect our beautiful community for everyone's enjoyment.