What Brings Us Together Is What Sets Ibis Apart
The Ibis Philosophy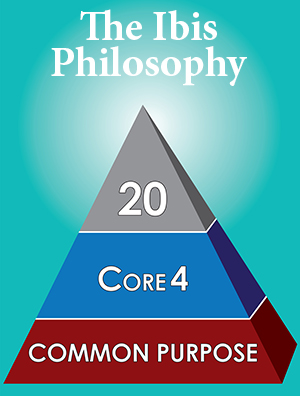 The Ibis Philosophy is the golden thread that runs through our company. It is woven into everything we do… every action and every interaction. More than just words, it represents a collective credo and mindset; guiding our decisions, shaping our actions, inspiring our vision, and uniting our talents.
450 Personalities. One Purpose.
We each have a job title, but that is simply our function… not our purpose. Our purpose is much bigger. It is the driving force that motivates and inspires us in our collective pursuit of excellence. It unites every employee across department lines, pulling together individual talents and focusing them on achieving our Common Purpose: Whatever it Takes to Deliver The Ibis Experience™.
Diversity Isn't Just Accepted, It's Celebrated.
Ibis prioritizes Diversity, Equity, Inclusion, and Equality. We value Integrity and openness in our actions and words. We desire to foster an environment where all members, residents, and employees feel a true sense of Belonging and are empowered to be their full, authentic selves. We believe that diversity leads to Innovation and strategic advantage. We strive to develop a community-wide pride that transcends our differences and unites us in a Shared Vision of The Ibis Experience™.
Celebrate Greatness.
We want to catch team members doing things right. Our staff are achieving amazing things daily – and we want our whole company to know about it!
Ibis Bucks on-the-spot recognition program
Safety Spotlight Award
Employee of the Month
Employee of the Year
Manager of the Quarter
Peter A. Miller Leadership Award for Manager of the Year

Because We're Happy!
Staff enjoy working at Ibis, we drive the culture by creating pride and joy in the workplace. There is a lot to do, but we have fun too. General Manager Stephen J. LoGiudice says "I'm a big believer that if you're not happy at work, you're not going to make the Members happy."

We Appreciate You!
In times like these, every decision has the potential to make a profound impact. Our staff was humbled by the decisive generosity of The Club at Ibis Members and Board of Directors

The CORE4
Our core values ("The Core4") represent Ibis's greatest asset, our people. No matter our background, job title or expertise, we share a set of common standards, work ethic, and beliefs. Like a tree, each branch represents a different department, each leaf a different job title; but at our core, we are all rooted in the same belief system and driven by our Common Purpose.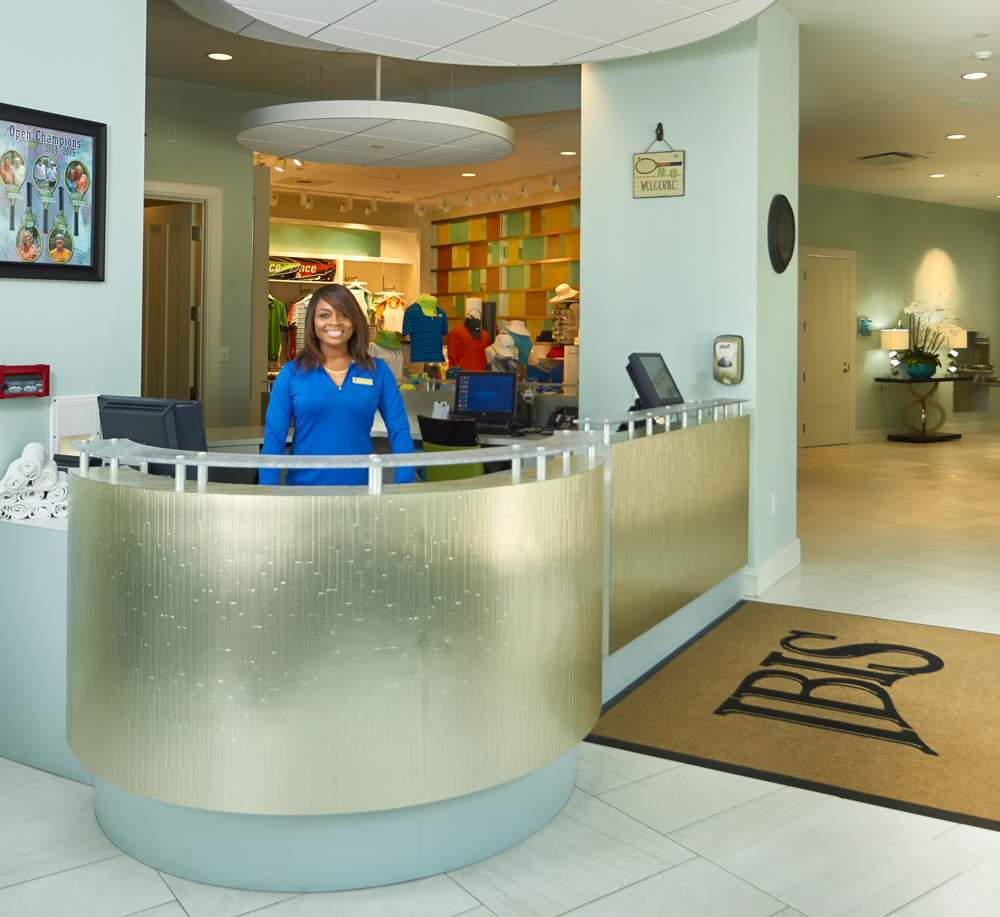 We Have a Common Interest: Your Career.
We want our team members to chase experience – not just a job title. Ours is a culture of learning, rich in training, professional development, and opportunities for growth. At Ibis, it's about more than growing your resume; it's about gaining confidence and knowledge that will lead to both personal and professional success. We invest in our team, because we know your success is our success.

Corporate Citizenship
We have a heart for service, both inside and outside our Club. Joining together with the entire Ibis community of residents and Members, our team is making a difference in Palm Beach County and having fun while doing it!