What makes Ibis the finest golf experience in the Palm Beaches?
World-class golf is at the very center of the Ibis experience.
Ibis is the world's only private country club community with three outstanding Nicklaus family-designed Courses - The Legend by Jack Nicklaus, The Heritage by Jack Nicklaus II, and The Tradition by Steve Nicklaus.
The Legend Course
Designer: Jack Nicklaus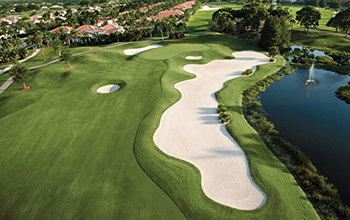 In 2017 the Legend Course underwent a major renovation that modernized the course for all to enjoy. Jack Nicklaus launched a perfect ceremonial first tee shot in the fall of 2017, just like he had done in 1991 when the course first opened. The newly redesigned Nicklaus Signature Course has been described as his "masterpiece," and it's a favorite of our West Palm Beach country club members, who enjoy playing on the same course that tested the pros as the site of The National Senior Club Professional Championship and the LPGAs Office Depot Tournament. Golfweek magazine has named the Legend one of the country's "Most Distinctive Courses." But, make no mistake – it's a challenge that you'll ultimately find satisfying.
The Heritage Course
Designer: Jack Nicklaus II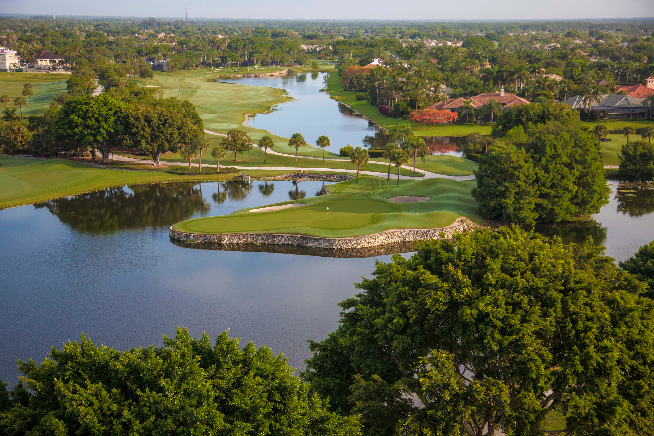 When Jack Nicklaus II designed this course, he must have had the word "fun" in mind. That's not to say it doesn't challenge you the way a Nicklaus course should. The difference is that this course, named the "Most Women-Friendly in America" by Golf for Women magazine, was built to give you a fair test of your golf skills, no matter what level your game has reached.
While it's a friendly course, the Heritage is no pushover. The Heritage is also the course where you'll play a fair share of club tournaments, weekly events, member-guests, or just your regular foursome. When it opened in the fall of 1991, Golf Digest named the Heritage one of the "Top 20 New Private Courses in America."
The Tradition Course
Designer: Steve Nicklaus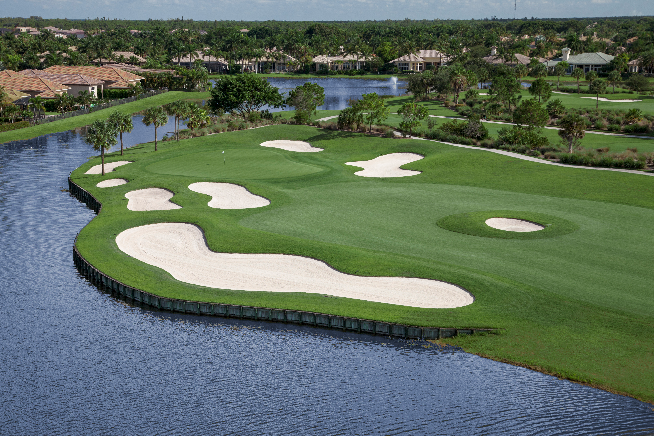 For our third course, completed in 2001, the Nicklaus design team borrowed from some of golf's original layouts. Think open fairways, smaller greens, and Scottish brogues and you'll have a pretty good idea of the old-world flavor of the Tradition. Designer Steve Nicklaus has laid out a charming links-style course in the tradition of the storied fairways of the British Isles …nine hole "outward" and nine holes "inward" back to the Clubhouse.